F-16 FIGHTING FALCON 1982 - PRESENT DAY
The year 1982 saw that Volkel was introduced to the General Dynamics F-16 Fighting Falcon, the new generation jet fighters.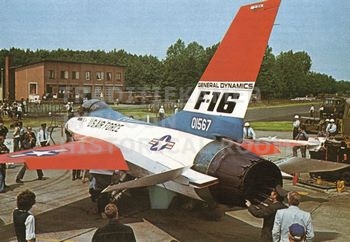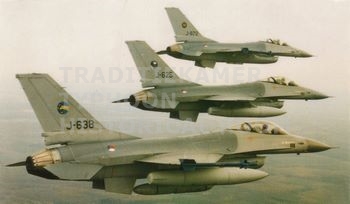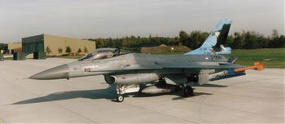 1982, the General Dynamics F-16 Fighting Falcon makes her entree
F-16's from 311, 312 and 306 squadronsin a brotherly formation
F-16 with a painted tail celebrating the 45th birthday 311 Sqn
The introduction of the F-16 and political ambition made it possible to operate outside Europe. The men and women of Volkel have been and still are present in many nations around the globe.
In Room 4 one may find extensive information about deployments to;
Kyrgistan, Afghanistan, Bosnia, Italy and Poland. Operating together with EPAF, NATO and UN.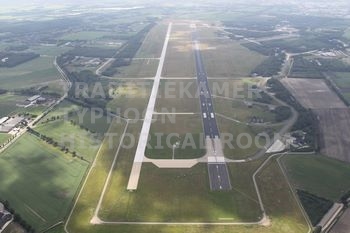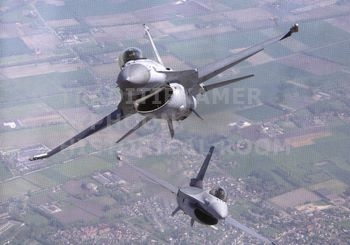 The perch for RWY 24, looking westerly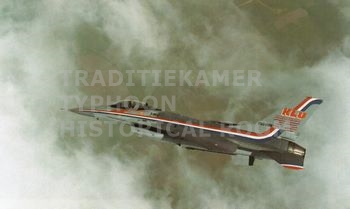 Solo display 75th birthday RNLAF in 1988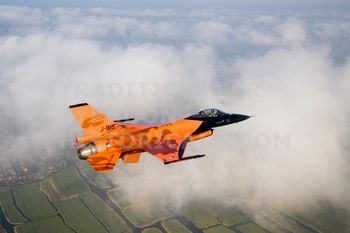 Solo display "Orange Lion" 2009 - 2013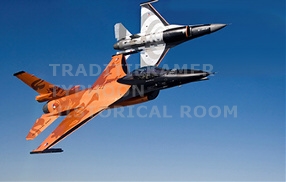 Formation flight Orange Lion with her predecessor in 2009